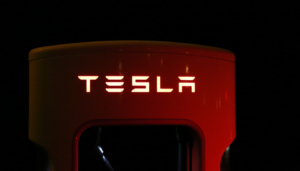 Yesterday we produced an Article on trade, growth and financial concerns about the future of China.
Well this certainly hasn't appeared to deter Tesla boss Elon Musk who has broken new ground by setting up a new $5 billion factory in Shanghai, it's the electric carmaker's first manufacturing plant outside the US.
The Plant has been created in order to grow Tesla's presence in the world's largest car market and will produce the Model 3 and Model Y cars.
One may ask is Elon doing this to avoid tariffs on car imports into the country after all in October Tesla did issue warnings that tariffs in China, imposed as retaliation to US tariffs, were creating challenges.
He will certainly face stiff competition in China, but Elon is confident; he tweeted:   "Aiming to finish initial construction this summer, start Model 3 production end of year [and] reach high volume production next year."
We wish him good luck but can't help but ask did President Trump believe that his tariff policies could actually cause some manufacturers to set up outside the US? – surely this was not the intention of his policy.
Having said that the good news is that negotiations aimed at resolving the bitter trade dispute between US and China are taking place in Beijing this week.