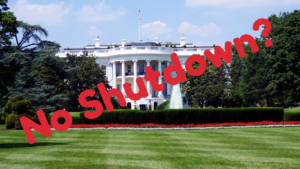 Last night, Democrats and Republicans have reached an agreement in principle over border security to fund the US government and avert another partial shutdown, although it is reported that the agreement contains only a fraction of the money President Donald Trump wants for his border wall.
President Trump was seeking $5.7bn and it appears that the agreement is providing significantly less than half of this – information available suggests that it includes $1.375bn in funding for 55 miles (88km) of physical barriers, including "steel bollard" fencing.
The deal still has to be approved by Congress and signed by the President – who has stated that "We're building the wall anyway."
Our interpretation is that the President will sign the deal and will also look for other monies within his Administration's budget to make up the rest.
On this basis, we do not expect a Government shut down in a couple of days' time, and looking at how the markets have reacted, neither do they.