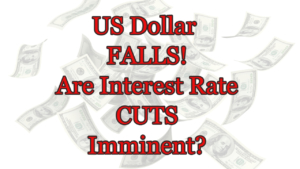 We are all aware that 2019 saw an about change in FED policy on interest rates. When it raised rates on December 2018 by 0.25% to a Federal Funds Rate of 2.25–2.50%. This had a significant effect on stock markets and frequent calls by Industry and President Trump for lower rates (not to mention data impacts) caused the FED Chairman to issue a number of dovish statements, thereafter almost guaranteeing, that there would be no more interest rate hikes in 2019 and that the next move would be downwards.
We then witnessed some positive labour figures many of which were downgraded last week by 75,000 jobs, combined for March and April, with a nonfarm payroll report last Friday showing only 75,000 new jobs being created against an expectation of 180,000.
That helped push the 2019 average down to just 164k, well below the 223k average seen throughout 2018. The data was seen validating market bets suggesting the Fed will cut its interest rate on multiple occasions before the year is out.
Lee Hardman at MUFG (Mitsubishi UFJ Financial Group) stated:
"The 75k gain in NFP in data for May released on Friday was far weaker than expected, especially incorporating the 75k downward revision to previous months ……. All downturns start with a decelerating in the pace of job creation and hence another few months of employment slowdown would be persuasive evidence for the Fed to take action."
This immediately led to a devaluation of the US dollar as markets factored in an interest rate cut by July.
In fact, Reuters report today:
"that the dollar is hovering just above a recent two-and-a-half-month low on as bets on an interest rate cut by the Federal Reserve increased, although investors were wary of selling aggressively before a Group of 20 summit this month. Markets are only pricing in about a 20% chance of a rate cut in June, but they are pricing in about 100% chance of a cut by July. A policy meeting is due next week."
Against a basket of other currencies, the dollar stands at 96.76, near a late March low of 96.46. It has fallen 1% so far this month. But is this a sign of a collapse in US dollar value?
Well what we do know for certain is that markets are looking for signs at the upcoming G20 meeting at Osaka Japan on June 28-29 to give a steer.
Of course, markets are concerned about the increasing trade tensions with China, though are pleased about the arrangement made with Mexico. Attention will be directed at President Trump and President Xi's interaction and whilst few expect a deal before then, some are hoping for a surprise announcement.
Policy Makers, economists and to some extent most traders have for some time taken the view that the positive effect  of the White House's 2018 tax cuts would wear off, leading to an automatic slowdown in the economy, but surveys have recently pointed to a sharp loss of momentum in the manufacturing sector which have led some to fear that President Donald Trump's trade war with China is now beginning to hurt the domestic economy too.
From a banking perspective, and let's not under-estimate its importance even though it may not have a particularly popular image, Capital flows tend to move in the direction of the most advantageous or improving returns, with a threat of lower rates normally seeing investors driven out of, and deterred away from, a currency while rising rates have the opposite effect.
So, this suggests that there could indeed be a run on the US dollar.
Not so fast we say. The FED is very much aware of this and the recent weakening of the dollar ironically may provide the FED with the ammunition it needs not to lower rates – well not immediately. If the dollar is already falling, why lower it further, and cause major capital outflows by doing so.
We are not yet sold on a rate cut in June or even in July – but September may be a different matter.
Another prospect to bear in mind, is that other currencies are not faring much better.
Our recent YouTube videos (some of which we have listed below this article) have highlighted that China is looking to cut rates or ease economic policy by allowing the Yuan to fall; the UK has a weakening sterling due to the uncertainty concerning Brexit; and the Euro whilst up against sterling has performed well recently, has its own problems with some of its member states moving towards a severe recession and the ECB looking at QE measures to help them.
So, we have Sterling and the Euro in potential or real difficulty and these are 2 of the 6 currencies which make up the basket that comprises the U.S. dollar index (USDX) – the other 4 being the Japanese Yen, the Canadian Dollar, the Swedish Krona and Swiss Franc and one would hardly state that they are performing in stellar fashion.
Plus, the SDR which comprises of 5 currencies, namely the U.S. dollar, the euro, the Chinese renminbi, the Japanese yen, and the British pound sterling have 4 components with weakening value and again the Yen is not a stellar performer either.
So, the US Dollar is not in that bad a shape as many pundits attempt to make out and so much will actually depend upon who breaks ranks first and lowers rates.
There is no doubt that the trade tariffs with China are hurting the global economy, although some will argue that it will hurt China less than the US as China now has a greater disposition towards a domestic consumption growth agenda as opposed to an export one – and our video published yesterday pointed this out.
Regardless though of who is affected most, there is no doubt that global rates are more likely to fall than rise and the key question is, which economy has to devalue the greatest to gain competitive advantage – we are just simply not that confident at this stage that it has to be the US. But let's just wait and see.
What do you think?
China's Exports Up and Imports Down Despite Trade War
https://youtu.be/61sXqQ1GbqA
Dollar Falls – a False Dawn for Gold & Silver Prices?
https://youtu.be/ewzBTfcmEak
US Dollar Collapse – How soon is it likely to happen?
https://youtu.be/_Ay7kGPh8_I