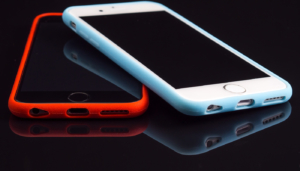 Reuters reported findings from China's Academy of Information and Communications Technology that:
"Smartphone shipments in China fell between 12-15.5% last year, suggesting a bleak outlook for the sector at a time when behemoths Apple and Samsung Electronics have already issued dour forecasts.".
To put this in perspective 390 million units were sold for the year but December saw a 17% slump.
Some analysts are predicting that smartphone sales could shrink another 3% this year and if that proves the case will be the 3rd year in consecutive smart phone declines.
We already commented on Apple in a previous article reflecting on poor sales which saw it predict a cut in its quarterly sales forecast citing iPhone sales in China being the reason.
TuanAnh Nguyen, (a Singapore-based analyst for Canalys), told Reuters that China;
"was now a fully mature market and lengthening refresh cycles for smartphones would be the new normal……Weaker economic growth and lower consumer confidence will likely hit the premium segment well into the first half of 2019…….. Apple certainly was the biggest victim of this trend, with added effects from the fact that it's lagging behind local competitors in innovation and attractive pricing."
But Apple is not alone – supplier rival Samsung estimated that its fourth-quarter earnings fell 29% and that profitability would remain subdued in the current quarter due to weak demand for its memory chips.
How all of this plays out we have to wait and see. However, it should not be a surprise to anyone that the complete mobile phone madness of new models coming out each year at costs near to $1,000 each would be unsustainable in the long run.
Yes, new technology will make each modern phone better value, but there is only so much consumers are willing and able to spend on a repetitive basis.
Tie into that restrictive earnings growth and fear about declining GDP (not to mention the tariff dispute), manufacturers are going to have to create new innovative products, possibly in different areas, if their earnings growth are going to advance any further.
Meanwhile this provides another indicator for us to watch the fortunes of the Trading Behemoth China.