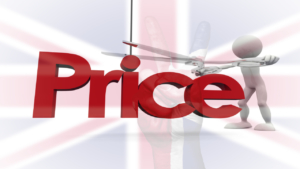 The Office for National Statistics reported yesterday that UK inflation fell in January with the Consumer Prices Index (CPI) at 1.8% compared with 2.1% in December. Economists had forecast a rate of 2% which is the rate which, the Central Bank – the Bank of England – has set as its target.
The explanation for the fall were lower energy bills and fuel and is the lowest rate for 2 years and is significantly lower than the 3.1% reported for November 2017 which was a 5 year high.
Of concern however to economists is that wages are rising by an annual rate of 3.3%  though currently they are rejoicing with this figure.
Mike Hardie, ONS head of inflation, said:
"The fall in inflation is due mainly to cheaper gas, electricity and petrol, partly offset by rising ferry ticket prices and air fares falling more slowly than this time last year."
Tej Parikh, senior economist at the Institute of Directors, said:
"For the past two years, households have been squeezed between high prices and weak wage growth. With inflation now at a two-year low and growing upward momentum in pay packets, consumers are likely to feel less of a pinch on their wallets…….This easing in the cost of living should provide some uplift for the High Street just as consumer confidence appears to be waning."
Some commentators are even predicting that providing the UK can negotiate a positive Brexit deal then inflation could even fall to as low as 1.6% and sustain at close to that level.
What is impressive and runs in the face of conventional economic wisdom is that unemployment in the UK is at multi decade lows resulting in increasing wages and yet inflation is falling.
How long of course this low inflation rate can be sustained is influenced by a range of factors, not least of course being the price of oil, which dictates fuel prices at the pumps. With concerns over OPEC cutting back supply and political issues in a number of oil-producing countries, there is a fear that oil prices will rise, at least in the short term.
However we think its interesting that with all of the fear surrounding BREXIT and the potential adverse economic ramifications that many of the larger financial and political institutions are warning against, the UK is experiencing a jobs boom with higher wages – how long will this continue? We shall have to wait and see.