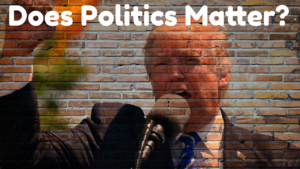 Today we are providing a practical example answer to the question – does politics matter?
Many of us involved in the precious metals space constantly talk about supply of gold and silver, demand for gold and silver, costs of extraction; such as cash costs, or all in sustaining costs, market manipulation etc.
We have often been criticised by a few subscribers on this channel for occasionally covering political issues.
Well today has provided us with an example as to why it is important to do so.
Yesterday President Trump said on Twitter the US would more than double tariffs on $200bn (£152bn) of Chinese goods on Friday and introduce fresh tariffs. He specifically stated that tariffs of 10% on certain goods would rise to 25% on Friday, and $325bn of untaxed goods could face 25% duties "shortly".
Stock markets including the Dow Jones plummeted to as low as 471 points down (almost 1.8%) on the news in early trading. We saw gold immediately jump $10 and silver 4 cents as it was feared and reported that the Chinese trade talks due this week could be called off.
Earlier, European stock markets sank following the President's tweets, with the main Paris and Frankfurt indexes both closing about 1% lower.
In China, Hong Kong's Hang Seng index closed 2.9% lower, while the Shanghai Composite tumbled 5.6%.
When later today, Beijing confirmed a delegation would still travel to Washington on Wednesday for negotiations aimed at ending the trade war, US stocks regained ground, with the Dow Jones closing down just under 0.3% down just 66 points and the Nasdaq and the S&P 500 losing just 0.5% after similarly steep falls.
For damage limitation, White House economic adviser, Larry Kudlow, told Fox News that the President's tweet was a warning.
He said:
"The President is, I think, issuing a warning here, that, you know, we bent over backwards earlier, we suspended the 25% tariff to 10 and then we've left it there. That may not be forever if the talks don't work out."
So as one can see, politics does matter, and the President's words have dramatic effect.
This is why traditionally, politicians have been cautious about public pronouncements, as they affect markets and this point should not be forgotten.
At the time of producing this podcast which is 2300 GMT gold is currently up $5 at $1281 and silver is down 2 cents at $14.90.
So, whether you are a gold and silver bull or bear, it's worth at least taking into account, not just technical and fundamental analysis but also political considerations too – which is why to a large degree, most of our forecasts have been more accurate than not.
It's worth bearing in mind.